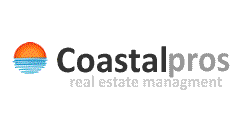 Login
Access Your Property


Click the login button below to enter to the Management Portal.
If you do not have a login, please contact us, so we can assist you

The Management Portal is a custom designed online software exclusive to the Coastal Property Solutions management staff and its clients and has several layers of security access. The management portal was created to serve as a convenient tool for our clients by giving them special access to check the status of their properties anytime online through our website.

Property Owners

This portal provides access for the owner to view and download rent collection reports, rent rolls, tenant leases, property site plans, appraisal and environmental reports. Our staff continuously inputs current activity regarding the property which can be viewed by our clients by accessing the Activity Report. Through this state of the art technology, our clients can have direct access to current property information at any time.

Tenants

The management portal provides tenants access to
· Setup online payment of their rent
· Place a request for repair (non-emergency)
Note all emergencies that need immediate attention, should be direct to 310.924.9663.