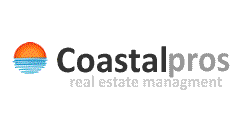 About Us
What We Do
Coastal Property Management Solutions, Inc. "Coastalpros" is a property management solutions company dedicated to providing an exceptional level of service to our clients. We offer expertise and services so customers can leave their homes for a day, a week, a month, or even a year in the trusted hands of experts, who will insure that the home is maintained at the same level as on the day it was left.
Through our extensive network, we have developed numerous relationships to assist in timely services for various types of property needs. We also can oversee sub-contractors and vendors you are currently utilizing.
Coastalpros has four goals when overseeing properties:
1. Protect the value of the property.
2. Provide owner with timely reports and records.
3. Utilize proven policies and procedures for accurate management.
4. Instill confidence in each and every owner that the overall management of their property is being performed with the utmost care.
Coastalpros currently manages several different types of properties. Our clients consist of absentee & vacationing homeowners; investment tenant occupied residential homes and large estates, as well make ready projects for clients who have purchased properties.
Coastalpros is locally owned and operated. With more than 25 years of practical hands on experience.
Coastalpros is bonded and insured to conduct property management services and licensed by the Department of Real Estate in California to lease and sell properties. DRE License #01856439