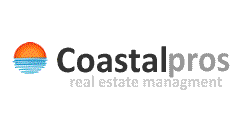 Vacation Rentals

Owner and Coastalpros complete the Homeowner Information and Detail Form from which specifications for the weekly check-up are defined. Routine checks of both the interior and exterior of the property.

Interior items include:
• Security System
• Smoke Alarms
• Doors, Windows and Locks
• Electrical and Lighting
• Appliances
• Plumbing – Water Heater, Faucets, Sink and Toilets
• HVAC – Heating & Cooling System, Thermostat Controls
• Fireplaces
• Plants

Exterior Items Include:
• Unwanted Debris, Newspapers & Fliers
• Roofing
• Rain gutters
• Security issues
• Garage Doors
• Doors, Windows and Locks
• Electrical and Lighting
• Plumbing and Hose Bibs
• Erosion
• Drainage
• Rodent, Pest and Insects
• Painting
• Siding
• Irrigation
• Landscaping
• Storm Check
A copy of the inspection form wil be mailed, e-mailed or left in the owners home.
Key Holder Service - Act as primary contact for Sub-Contractor, Vendors, Family and Friends at owners discretion to allow access to the home.
Digital Photography – Weekly/Biweekly Photos can be mailed, emailed or left in the owner's home for confirmation of property condition and update on any work being done on site or any type of extreme weather occurrence.
Additional Services
Sub-Contractor/Vendor Supervision - Service includes contacting proper company or professional involved, determining the timing of job, grant access to property and secure home upon departure. Verify completion of the scope of work.
Mail and Package Services - Will accept UPS and FedEx deliveries and take them to the home. Mail pick-up from local US Mail Service and deliver them to the home weekly.
Automobile Exercise - Operate vehicles during weekly Home Inspection. Maintain automobile maintenance schedule.
Preventative Maintenance Schedules - The Operating Systems of the property will be inspected and a schedule of maintenance will be created to insure proper preservation and efficiency of the home.
Annual Environmental Assessments - Annual testing for Radon Gas levels and the presence of Black Mold. Twice a year a complete inspection of the property will be performed to check for ice and snow damage, dry or wet rot, tree and landscaping health, pest presence and sewer/septic system.
Home Preparation - Open the house prior to arrival to set temperatures, deactivate alarm system, stock fireplaces, hot tub check, and turn on lights. Secure the property upon departure, provide general cleanliness, arrange for house cleaners and return the home to proper condition.
Accounting - Collect rent on leased units, pay bills, submit proceeds to owners. All financial reports are available for owner review online.
Senior Assistance - We help enable Senior Citizens who have the desire to live in their homes to do so by helping them manage their Home Maintenance, Home Health Care & Finances.